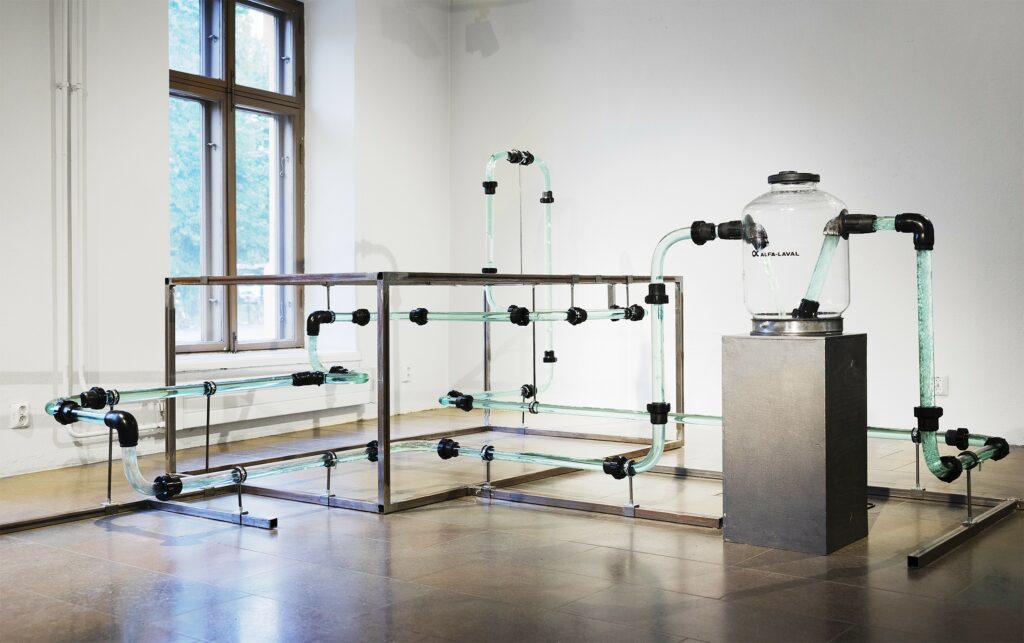 Milky Way, kinetic sound installation. Collaboration with Jonne Pitkänen. Turku Kunsthalle 2021. Photo Miia Paunula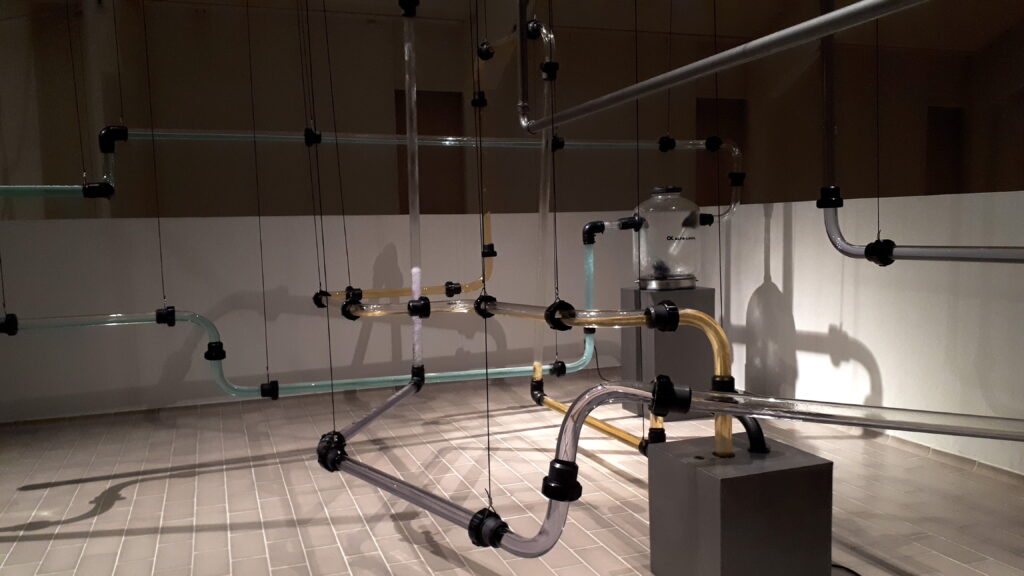 Milky Way. Kouvolan art museum 2020.
In Finnish rural areas more and more farms have ceased their operation, it had become unprofitable or they don't have successor. The barns are empty. There aren't animals anymore. But all the machines and equipment; milking machines and stations are left alone and empty. Everything is quiet.
Milky Way installation introduces a new machine. We dive into the acoustics and sound world of the milking machine and go back to the origins of industrial sound art.We wanted to give old machines a new life and built a kinetic audio installation out from old milking machines. I read somewhere the following sentence, which also applies to our project: "We have one hand on the udder, the other on the laptop."